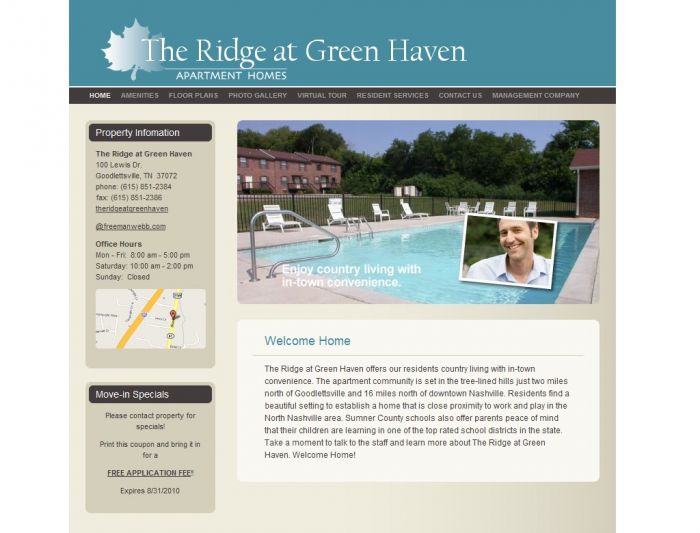 Alder Terrace Apartments
A property management website for large rental complex. Features directions, rental unit inventory, a event calendar, bulletin board, photo galleries and virtual tours.
http://alderterraceapartments.com/
http://crestviewliving.com/
http://beechwoodterraceapts.com/
*note: the above sites have been made for the same management company. Cookie cutter, with varying color schemes was a requirement. This way, property managers can help each other out.
Features:
Articles, flexible templates
Event Calendar
Forms
Photo Galleries
Virtual Tours
Rental Unit Inventory
Efficient data capture
Launched April 2010