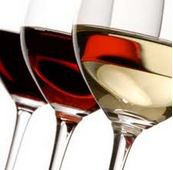 Announcing a wine club management module soon to be released
We're officially announcing that a wine club management module will be available in the coming months. We've been working actively at centralizing all contact interactions in a CRM section.
You can expect the following functionality:
centralized contact management into three sections:

Contact - where all contacts are created on the fly, by harvesting from Forms, Orders, Comments and all other sections of the website where we're picking up contact information
Contact Activity - where all contact activity is logged: orders, notifications, visits (optionally), emails.
Contact Groups - allowing you to organize your contacts in multiple groups. The contact groups are the base function for Club management.

new club shipment section within the product module

Create a new shipment by selecting a contact group, products prices & quantities to ship.
Process a shipment.
We will be rolling this module out in phases. The rollout schedule will be:
Deployment of CRM sections - fully deployed during Q3 2012
Deployment of Club Shipment module - fully deployed by Q4 2012, or Q1 2012
The CRM sections are free for all our users.
The Club shipment module is subject to additional charges, specifically to cover the costs of storing credit cards into a secure vault, and executing batch processing. Pricing will be announced soon.
Stay tuned for more updates.