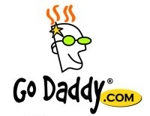 godaddy DNS is down should take a couple hours to resolve
Godaddy, the domain name powerhouse is currently down. Watch it live on twitter -- please don't call LVSYS as we can't do anything about your domain being currently down.
We're monitoring website activity, all our web servers are running smoothly
Stay Tuned -- we'll update this post when service resumes
-- Update @ 4:30 PM => Godaddy resolved it's issue
-- Update @ 3:06 PM => Godaddy is still working on it. Follow the twitter feed here: https://twitter.com/GoDaddy
-- Update @ 11:55 AM => The DNS servers of Godaddy are down, which means your website and your emails are both affected.