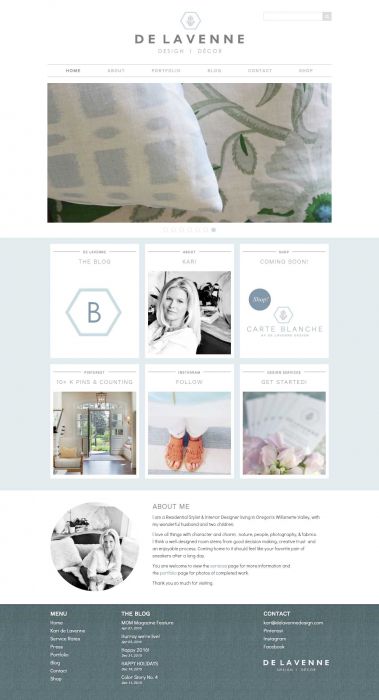 De Lavenne Design
An interior design website featuring a blog and portfolio. The portfolio stretches out along the page letting the user scroll to see more and the lightbox lets them see the photos up close.
The blog showcases a featured top article with a larger display, while organizing older posts into an easy to view format doesn't overwhelm the user.
An eCommerce expansion is in the works.