How to manage internet sales tax on your LVSYS ecommerce website
Last month, the supreme court ruled to allow states to collect sales tax on internet purchases, overturning their 1992 ruling in Quill Corporation v. North Dakota. Although it may take some time for each state to enact their internet sales tax laws, we want to make sure we provide your team with the tools necessary to comply. For up-to-date internet sales tax laws in each state, you can visit this website. When you're ready to begin collecting the appropriate sales tax, follow the outline below.
Charging sales tax and pulling quarterly reports for your CPA is easy with the LVSYS platform. Our behind-the-scenes tax tables are updated monthly and will ensure your ecommerce stores are charging the correct percentages in each state.
Follow these simple steps to turn on sales tax in your web store…
Login to your LVSYS CMS platform.
Click the blue "All Tasks" button.
Click "Global Settings" within the Settings category.
Click "Product Plug-in" from the list.
Navigate to the "Include Sales Tax" dropdown and select "Yes".
---

---
You are now charging and collecting sales tax in your webstore!
To pull a report on sales tax collect, follow these steps…
Login to your LVSYS CMS platform.
Click the blue "All Tasks" button.
Click "Orders" under the Ecommerce category.
Click "Export Data" – Choose "Custom Date Range" -- Enter the time frame – and click "Export"
Your sales_receipts.csv will download to your computer.
To sort and filter your report, follow these steps…
In Excel: Highlight Row 1, go to the "Data" tab, Select "Filter"
You can then sort alphabetically or click on individual states to see your tax liability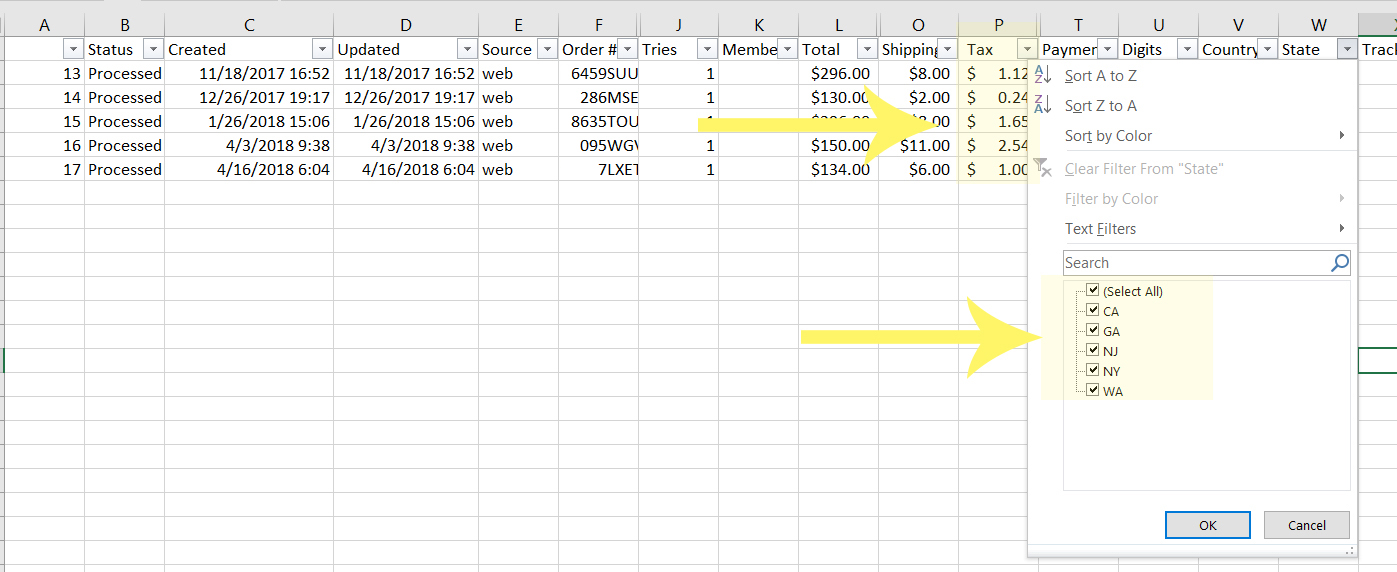 Have questions or need further assistance?
Give us a call at (503) 468-4890. We're always here to help.