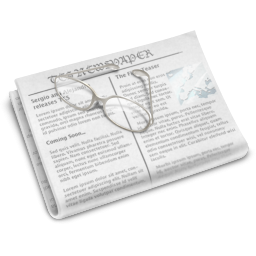 Twitter Direct, Ad Module, Template Manager and More
LVSYS Newsletter - April, 2013
Every month, we present brief articles relevant to your LVSYS experience that include a mix of developments in the platform; tips for using the software; industry happenings; and client highlights. Our goal is for you to find something that facilitates your LVSYS experience and enhances your website. We hope you enjoy this issue and we welcome your feedback.
Your Dedicated LVSYS Team
What's New at LVSYS
We've added features to make our platform as encompassing, effective, and easy to use as possible. Tweet your articles, products and events directly from your CMS with a new social media publishing feature. Host, serve, and manage your website's ads directly from LVSYS with our recently deployed Ad Serving module. Read on to learn about our new features and how they can extend your website's reach.
Tweet Directly from LVSYS (Facebook Coming Soon)
You may have noticed the Publish SM button at the top of your articles, products or events list screen. LVSYS clients can now connect to Twitter directly from LVSYS with our new social media publishing option. Our new social media publishing option allows you to tweet your articles, products or events directly from your Admin Panel with just a few mouse clicks. Publish SM selects the first 120 characters from your article, grabs the URL, and pushes it all to Twitter. See the Twitter How-to Guide for an explanation of the system's selection.
You'll need a Twitter account to create a Twitter app and then you'll need to configure the LVSYS CMS for Twitter access. We can get you all set up and ready to tweet for a small $50 fee. Contact us at sales@lvsys.com to get started.
If you're a DIYer, don't worry, we've got all the instructions written down for you. Just go to the Twitter how-to guide on the LVSYS help website to learn how to configure Twitter publishing: Twitter How-to Guide
On a related note, we're busy preparing a Facebook posting feature. Look for that to be deployed in the near future. Google+ doesn't currently support posting, but when they do, we'll be ready to add that to our array of social media features.
Extend the reach of your business's website by using our Publish SM feature.
Serve Ads on Your Website with Our Ad-Serving Module
LVSYS now offers an Ad Serving Module so you can easily host and manage clients' web advertising on your site. Create advertising zones and campaigns to hold and display your ads from the convenience of your Admin Panel. Purchase the Stats package to get a handy reporting feature that allows you to view monthly impressions and click-throughs each month for the past 12 month period.
We provide the full range of ad sizes, from buttons to banners and skyscrapers, so you can easily transfer your existing ads, or create new campaigns, using the familiar tools of the LVSYS interface. To learn more, please look at our help articles to see how easy it is to use our ad-serving module: Ad-serving Module Help
If you'd like to manage your ad hosting at LVSYS, contact us at help@lvsys.com to learn more. Additional fees apply.
New Template Manager - It Costs Less Than You Think
Last month, we introduced our Template Manager. Converted sites enjoy much more flexibility in their ability to adapt layouts to constantly evolving business needs. Add columns and components, move elements around - all in an easy to use drag and drop interface. Best yet, it costs less than you think.
Make the leap and have us convert your website to use the new template manager. For a small price, you can enjoy increased flexibility, and of course, if you have questions, we're here to help you. We're just an email or a phone call away
Don't wait, let us convert your site today!
Using What You've Got (Blogging & a Tip)
Blogging via Articles
A blog can create buzz and discussion around ideas and perspectives. Blogging can help you recognize and strengthen relationships with your colleagues or customers. Blogging is a terrific tool for sharing your thoughts and information with a broad audience. Sharing distinguishes blogging from other communications like email or newsletters, because blogging is an interactive medium that promotes dialogue and connections among your readers and you.
Some of our faithful clients remember when LVSYS had a specific blogging module. We now use the familiar Articles module for blogging. Here are the requisites for blogging:
You must have a blog template deployed on your site.
Blog posts are created from articles tagged to the blog or news category (depending on your set up).
If you'd like to start blogging and don't have a blog template, please contact us at sales@lvsys.com. We are happy to configure your blogging template for you for a small, additional charge.
If you need to know how to create a blog post, please see our help article here: Creating a Blog Post.
Tip - Using a Website Link on Facebook
We've had a couple of support questions from users who posted a website link on Facebook and wondered why their article's picture was not appearing in their Facebook post.
Facebook pulls attached images from the article to display in the post. Attached images are found in the Media tab. Any images that are embedded via shortcode or HTML will not display in your Facebook post. So, if you want Facebook to display a certain website image when you link, remember to attach the image in the media tab.
Thinking about Mobile?
Mobile data traffic and mobile web traffic are growing at stunning rates. According to the Pew Internet Project's data for December 2012 and January 2013:
45% of American adults own a smartphone and
31% of adults own a tablet.
55% of adult cell owners use the internet on their mobile phones.
Have you thought about deploying a mobile home template yet? A mobile template offers some important advantages:
Quick loading times
Streamlined experience for mobile users
Platform independence - your one mobile template will work on any mobile device
Site updates can be made anytime, anywhere - your new content or functionality goes live immediately
If you already use the template manager, creating a mobile template is very easy. Just make a single column layout and set your home page for mobile devices to the new template. There's no need to change any content!
We have an article on our website that explores the topic in more detail: Mobile App and Template.
We are also available to discuss the opportunity with you. Please contact us at (503) 837-6300 or sales@lvsys.com.
1Brenner, Jenna. Pew Internet: Mobile. Pew Internet & American Life Project, Jan 31, 2013, http://pewinternet.org/Commentary/2012/February/Pew-Internet-Mobile.aspx, accessed on March 19, 2013.
Not an LVSYS Client yet?
Visit us to learn about the benefits of the LVSYS web site platform.
Easy to use CMS
Blogs, online store, club management, event calendar, photo and video blog, and more
Affordable tools that scale with you as your business grows
A la carte modules allow you to choose what you need
Continually developing new and better tools to respond to your needs
Get online with LVSYS now!

Call (503) 837-6300 for a free consultation.