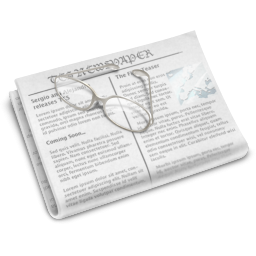 Mobile App, Mobile Recognition & Search Settings
LVSYS Newsletter - August 2014
What's New at LVSYS
Mobile responsive templates and the newly release mobile app are ready for you to implement today. We've also made it easy to merge categories and sharpen search results.
Mobile Responsive Templates - If your website is mobile responsive, new mobile detection tools allow fast recognition of visitors using a mobile device and a smooth transition to mobile templates/style sheets for easy viewing and navigation. Now your website always fits perfectly on a smaller viewing screen!
The Mobile app is ready for android phones & tablets - Most features of the mobile app are ready for use. Contact us to have the app, now in beta testing, installed and you can start managing your website from your mobile device. You can add and view contacts, update your product offerings, check new orders, upload images, edit articles, see how your monthly sales are progressing and much more, anytime and anywhere you have a signal. We are also close to releasing a mobile POS feature so you can accept credit card payments on your mobile device.
Selling products through Google Shopping - Now you can feature your products on Google Shopping. Visit the Google Merchant Center to enroll and then submit a new scheduled feed.
New Search Settings - In the "Options" tab of Articles, Products, Events and Businesses, you can use two new search settings. In "Search Hide" you can prevent an item from showing up when a visitor searches for items on your website. "Search Weight" allows you to assign a numerical weight to an item. Items with higher numbers will be listed above others in a search.
Merging Categories - It's easy to merge multiple categories into a new or different one. Review this article to learn how.
Do you have a mobile responsive website? Visitors will be checking out your website from their mobile devices or tablets more frequently during peak summer vacation time. We can help you create an awesome viewing experience for your visitors by making content adjustments now. Costs start at just $200, so call us today to get started!
Not an LVSYS Client yet?
Visit us to learn about the benefits of the LVSYS web site platform.
Easy to use CMS
Blogs, online store, club management, event calendar, photo and video blog, and more
Affordable tools that scale with you as your business grows
A la carte modules allow you to choose what you need
Continually developing new and better tools to respond to your needs
Get online with LVSYS now!
Click the button below or call (503) 837-6300 for a free consultation.