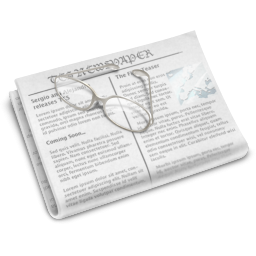 Accept PayPal IPN, RSS Feed Subscriptions
LVSYS Newsletter - December 2014
What's New at LVSYS
LVSYS support is now available by text message. We also added new tools for managing your website, the option of PayPal payments for your customers and enhancements for your RSS feeds.
Send us a Text Message for LVSYS Support - If you can't find the answer to your support questions through our Help site, you can now text LVSYS at 503-468-4890. An email will be sent to our support team and you will receive a response via text.
Image Previews in Item List View - When you view a list of items (articles, products, categories, events or members) and click the box by Photos in the select Columns screen, a thumbnail preview of the lead image in the Media Tab will display in the Photo column.
Supporting PayPal IPN - Paypal IPN is the mechanism behind Paypal Buttons and Paypal Checkout that allows a website to sell items to customers, without having to signing up for Payment Payments Standard. Visit http://help.lvsys.com/training-ecommerce-paypal-setup for complete instructions.
RSS Feed Email Subscriptions - When visitors subscribe to your RSS feed, they will receive emails every time you add a blog post, new product or event. By sending a short excerpt of the latest information about your business, you can bring your customers back to your website to stay informed about the latest news. Learn more about this opportunity at http://help.lvsys.com/rss-feed-subscription.
Style Theme Preview for Developers - Now, when you view the Style Theme list from the Website section of All Tasks, you will see the color and style of each theme in the Preview column.
Give your website visitors a holiday gift by making your website mobile responsive. Encourage visitors to linger at your website by enhancing the experience when they use a mobile device or tablet. Contact us today to make your content adjustments. Costs start at just $200!
The team at LVSYS wishes you a memorable holiday season with your family and friends. We look forward to working with you in 2015!
Not an LVSYS Client yet?
Visit us to learn about the benefits of the LVSYS web site platform.
Easy to use CMS
Blogs, online store, club management, event calendar, photo and video blog, and more
Affordable toolsscale with you as your business grows
A la carte modules allow you to choose what you need
Continually developing new and better tools to respond to your needs
Get online with LVSYS now!
Contact us or call (503) 837-6300 for a free consultation.