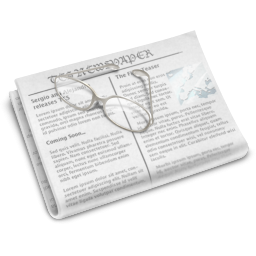 The LVSYS Loop: Make Your Website Even More Powerful
We've made some improvements!
See upgraded view count stats for articles. Your website can now prevent bots from artificially increasing article view counts. This allows you to track legitimate traffic to your site and better fend off bot traffic.
Better track your eCommerce conversion rates, abandoned cart rates, contact form submissions, comment activity, and up to 50 other metrics with the improved graphs on the admin homepage. Stay informed and make educated website decisions!
Enjoy noticeably faster page load times for your website! As part of our ongoing commitment to deliver faster website performance, we made some data center speed improvements to help websites on the LVSYS platform exceed Google's 2 second load time recommendation.
Don't hesitate to contact us if you have any questions!
Web Design Tips Images & SEO
When adding images to a website, there are specific things you can do to better your search engine optimization (SEO). There are whole books and classes on SEO, but we'll touch on one thing you can be mindful of when using images: Image Titles.
Search engines cannot "see" images, one way to tell them what our images are about is with the title. If you have a keyword you're using for a particular page, use it and supporting keywords in the image titles.
Instead of spaces between words, use a hyphen. For example:
"search-engine-optimization.jpg". In the image source code, spaces will be replaced with "%20" which makes it difficult for a search engine to understand. So, if you uploaded your image with the title "search engine optimization.jpg", it will turn into "search%20engine%20optimization.jpg".
Name the image with hyphens before you upload it to your website to
avoid this issue and help search engines identify the image. -
We do more than just websites!
We also offer mobile app programming. A mobile app can be the perfect pairing with your website. We can create apps for iOS, Android, and Windows Phone. From a simple app with just a few pages to an app with an advanced user experience, we can create what you're looking for.
Does your business need a mobile app? We can plan, design, and build it!
Call today to learn about our how we can program your next mobile app
tel:503-966-3237 (503) 966-3237