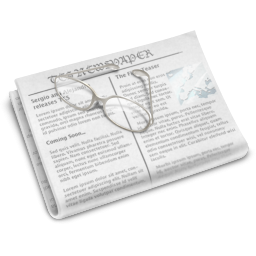 Point Of Sale, eCommerce, Mobile App
LVSYS Newsletter - December, 2013
What's New at LVSYS
Happy Holidays from the entire LVSYS team. We are excited to announce some new features in our eCommerce module.
Mobile App is coming early next year
Our new mobile app, primarily for Android devices (phones and tablets), will be ready for release during the first quarter of 2014. Features will include mobile access to our Point of Sale (POS) functions (see #2 below), inventory management (with photo support), and other useful sections of the CMS. The primary focus is to provide "on-the-go" functions so you can manage products, articles, events and sales from a mobile device. Please contact us if if you have questions.
Point Of Sale
The next version of the LVSYS POS is now available to our eCommerce customers, special fees may apply. The POS application allows you to swipe credit cards (card readers start at $50) or enter card numbers manually, accept cash or checks or use store credit to pay for goods. You can also cancel orders, issue refunds, sign up club customers during checkout, easily compute shipping charges and sales tax and send email receipts. Bonus features allow you to organize your customers in groups and review your orders at a glance. Don't worry, your POS and website are fully synchronized: Products, contacts and orders are all stored on your website for ease of access and reporting. Please contact us us to find out more.
LVSYS Wine Club module (included in the POS)
Streamline your Club Management with this simple 3-step process. Batch Orders: Select a wine club and build a shipment template for each customer. Validate Orders: Compute shipping costs and tax rates, verify credit cards, modify individual orders (override items, destination, prices and credit card) and fix warnings. Execute Orders: The system will process each order, charge credit cards, email receipts to customers, email orders to fulfillment, record orders into the system and report errors.
Better Integration with PayPal Buttons
The LVSYS CMS is fully compatible with the PayPal IPN (Instant Payment Notification) mechanism. Synchronize buttons with your LVSYS products and track your PayPal sales. Our system will record orders, capture new contacts, email customers, forward orders to your fulfillment team and track refunds.
Freshen up your website content
The New Year is a great time to review your content or create some catchy, new headlines. We have professional content writers ready to help with rates starting at just $29 per half hour. Is your contact information up to date? Don't let your customer reach a dead end with inaccurate information. LVSYS is here to help you stay on track.
Not an LVSYS Client yet?
Visit us to learn about the benefits of the LVSYS web site platform.
Easy to use CMS
Blogs, online store, club management, event calendar, photo and video blog, and more
Affordable tools that scale with you as your business grows
A la carte modules allow you to choose what you need
Continually developing new and better tools to respond to your needs
Get online with LVSYS now!
Contact us or call (503) 837-6300 for a free consultation.