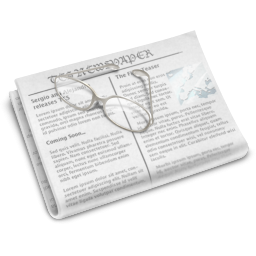 URL Conflicts Widget - eCommerce Additions
LVSYS Newsletter - February 2015
What's New at LVSYS
=================
We constantly strive to improve the platform and find new ways for you to promote your business and products. Here are a few new addditions and enhancements to start off the new year.
=================
URL Conflict Widget - We have added a helpful new widget to identify duplicate URLs assigned to pages, categories and items on your website. If conflicts ( multiple URLs) exist, when visitors go to a URL, the one displayed first will be a Web Page, followed by a Category and then finally an item (article, product, etc.) If two items share a URL, the one most recently created will display. This widget well help ensure your visitors find the information they are looking for. To add the widget to your Admin Home page, click "Click here to add more widgets" and select URL Conflicts from the Settings group.
=================
Embed Web Copy - You can create Copy of frequently used information in All Tasks > HTML > Copy and add short code to your articles, products, etc. where you want it to appear using this code:

=================
New Directory Fields - Three Directory fields have been added in the Directory Info tab of Members. The additional (optional) custom data is displayed as directed by a reference in the template manager.
=================
Store Payments - The ecommerce module has a new option in Global Settings > Product Plug-In. Check the box to ask the customer if they want to update payment information and keep it on file. The two following items allow you to customize the check box label and add information about storing payments.
=================
Vendor Field Additions - Several new fields have been added to the Vendor section of the eCommerce module. The additions include a new Meta Tag tab where you can override the Title, provide more detailed descriptions and/or add custom tags; Products tab for display and re-ordering of the vendor's products and Options where you can override the page the vendor opens in or create new query params.
=================
Google + Added to Social Media Options - We have added Google+ to the list of Social Media links in My Account > Profile Info.
=================
Related Item Categories - By creating a new category i.e. 'BLUE' assigning articles associated with specific tag clouds to the 'BLUE' category, you can display a targeted group of tagged articles/products in a category browser on the page.
=================
Category Post Browser - At the template level, direct multiple categories to display in a block or sidebar using the Article Category Post Browser Bar.
=================
It's time to make your website mobile. We've been very busy using modern technology like Bootstrap to make our websites responsive. Contact us today to get started. Most responsiveness upgrades are $200-$400.
=================
Learn some new skills and master your CMS. Schedule a personalized training for you and your staff (up to three people for the same rate) and make your website hum! We will review important features of the CMS and modules you are using, while also introducing new features and improvements. The hourly rate for training is $100, with a one hour minimum session.
****************************************************
Not an LVSYS Client yet?
Visit us to learn about the benefits of the LVSYS web site platform.
Easy to use CMS
Blogs, online store, club management, event calendar, photo and video blog, and more
Affordable toolsscale with you as your business grows
A la carte modules allow you to choose what you need
Continually developing new and better tools to respond to your needs
Get online with LVSYS now!
Contact us or call (503) 837-6300 for a free consultation.