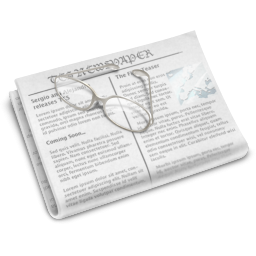 Mobile App, FTP Access, Notifications and Responsive Sites
LVSYS Newsletter - February, 2014
What's New at LVSYS
We have been very busy since our last newsletter, making great progress on the Mobile App, adding new features to the eCommerce module, extending FTP access to articles, events and products, and working on many CMS improvements.
The new LVSYS mobile app for Android devices is on track for release before spring arrives. You can add and view contacts, update your product offerings, check new orders, upload images, edit articles, see how your monthly sales are progressing and much more, anytime and anywhere you have a signal.Please contact us if if you have questions.
Ad module notifications. It's simple to keep track of your advertisers in the ad module with our new notification feature. Just go to Global Settings > Ad Module Settings to request daily e-mail updates. You'll receive a list of the campaigns starting and expiring in a single notification. Please contact us us to find out more. New features for site developers. Now you can easily deploy changes to all of your templates with just one click. We've also improved the user interface to make it more intuitive and freshened up the template manager by adding new tabbing options.
Editorial Access from the FTP - It is now possible to access the BODY field of articles, events and products directly from the FTP. Click to Learn more about how to take advantage of this new feature..
Google Analytics is upgrading to Universal Analytics. Click here to learn how to easily upgrade your website.
A mobile responsive website is a happy website. You'll want visitors to have the same awesome experience on their mobile device or tablet as they do when viewing your full site. LVSYS will make all the content adjustments, starting at $200 and viewing will be seamless.
Freshen up your website content The New Year is a great time to review your content or create some catchy, new headlines. We have professional content writers ready to help with rates starting at just $29 per half hour. Is your contact information up to date? Don't let your customer reach a dead end with inaccurate information. LVSYS is here to help you stay on track.
Not an LVSYS Client yet?
Visit us to learn about the benefits of the LVSYS web site platform.
Easy to use CMS
Blogs, online store, club management, event calendar, photo and video blog, and more
Affordable tools that scale with you as your business grows
A la carte modules allow you to choose what you need
Continually developing new and better tools to respond to your needs
Get online with LVSYS now!
Contact us or call (503) 837-6300 for a free consultation.