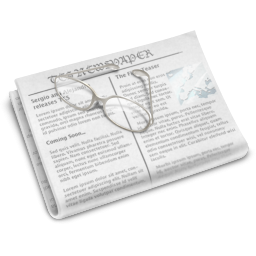 Lots of new features for 2016!
Product Attributes – The new Product Sub SKU tab makes it simple to create product variations. Once you set up attributes (i.e. size and color) and attribute values (i.e. small, large, yellow, red) you can add children to a parent product and automatically create all the variations for the product. Click here for details.
=================
LVSYS is listening – In response to popular demand, we are now hosting Wordpress sites. Contact us for the details.
=================
Abandoned Carts – Have you ever wondered how many orders visitors start, but never complete? Now you can track abandoned carts with our new widget. As soon as an item is added to a cart, we track details about the potential order. You can gather valuable feedback on your products or follow up with the customer and hopefully complete the sale. Abandoned Carts are part of the eCommerce module.
=================
Wish Lists – Visitors can save products to a Wish List and easily come back to them when they are ready to order. Contact us to set up this feature today.
=================
Multiple Task Bars – You can create customized Task Bars from the Home Page of your Admin Panel. Click on Your Shortcuts from the top menu, then select a task bar configuration from the drop-down menu. Drag the Website Tasks you want into the yellow box. After saving, you can customize more bars, each including the tasks you most frequently use.
=================
Why is this here? - Have you ever seen the Meta Description of an article show up where it doesn't belong? There is a simple solution. Click on the Meta Tags tab for the article and make sure you haven't accidentally entered your Meta Description in the Meta Head box. The Meta Head box should only be used for code. While you are there, make sure the Meta Canonical URL box only contains URL's from another source (not your website).
=================
Public Access to Private Articles – If you want to temporarily make all of your 'Member Only' articles available to the public, check the yes box by Unlock Private Articles at All Tasks > Web Site > Global Settings > Article Plug-in
=================
Customize Article Field Names - Click on the Script tab in any article and you will find 10 new article fields you can re-name for easier use.
****************************************************
Not an LVSYS Client yet?
Visit us to learn about the benefits of the LVSYS web site platform.
Easy to use CMS
Blogs, online store, club management, event calendar, photo and video blog, and more
Affordable toolsscale with you as your business grows
A la carte modules allow you to choose what you need
Continually developing new and better tools to respond to your needs
Get online with LVSYS now!
Contact us or call (503) 837-6300 for a free consultation.