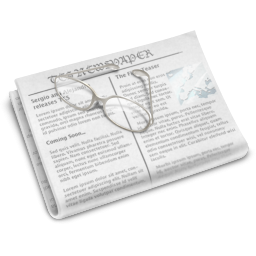 Paywall & Business Directory updates, Template Manager changes
LVSYS Newsletter - June, 2013
We've got some new developments in the platform to share with you this month. Read on to learn about some new features that we think will facilitate your LVSYS experience and enhance your website. As always, we hope you enjoy this issue and welcome your feedback.
Your Dedicated LVSYS Team
LVSYS Integration of Paywall & Online Subscriptions
Subscription based websites can now restrict private content to subscribers in the Members module. Use the added Subscription Info tab to identify subscribers and control who can view private content. Use the new date fields to define subscriptions' start and end dates. LVSYS customers who have the eCommerce module benefit further from features such as subscriber creation, with automatic start/end dates that span one year from creation.
Changes to Global Settings allow you to further refine member or subscriber activity. You can now limit comments in articles and events to members or subscribers.
Additionally, a new Recent Activity tab displays your member's interactions with the website. Review activity to learn when a member submits a form, places an order, or enters a comment.
For more information on setting up members/subscribers and managing their access to content, see our help articles:
Create a new member/subscriber: http://help.lvsys.com/doc-cms-members-new
View member's recent activity: http://help.lvsys.com/doc-cms-members-recent-activity
Limit comments in articles and events to members: http://help.lvsys.com/doc-cms-members-global-settings-articles
Business Directory Implements Expiration Dates
The Directory Info tab of Members contains new settings so you can better manage the visibility of directory listings. Enter a start and end date for displaying a directory member's listing, or choose Permanent, to display the listing regardless of a member's expiration date.
For information on creating a directory member and managing the visibility of listings, see our help article below.
Create a new business directory member: http://help.lvsys.com/doc-cms-business-directory-members-new
Take Web Pages Offline
We've made it easier to take your web pages offline - just de-activate! You no longer need to delete a page that you are ready to replace or retire Just de-select the Active field and the page is taken offline. It's that easy...
Template Manager Changes
The Template Manager keeps getting easier to use. We've added a web font repository, and are adding several fonts a week, so make sure to check often to see what fonts are available for installing in your templates. We've also eased the process of importing and exporting templates. In a hurry? Use our ready made HTML blocks to set up a page with minimal fuss.
Finally, we are modifying and adding features to our Template Manager all the time - to make it simpler and better for you.
SEO Additions - Meta Tags & Short URLS for Categories
You can now add meta tags and short URLs to article and eCommerce categories. We've added a Meta Tag tab to the category editor screen. Now you can create a category-specific Meta Title and Meta Description for article and eCommerce categories. In addition, use the URL field in the top portion of the Category editor, so your category page can have its own URL. Remember to use the same naming conventions used for all URLs - lowercase letters and hyphens to separate words.
There are a couple of fine points to be aware of:
Make sure to set the Open in Page field in the Options tab to the proper landing template so the system knows which template to load the category in. The default is article-wide, which is not appropriate.
If an Article and a Category both display on the screen, the article's meta tags will prevail.
Not an LVSYS Client yet?
Visit us to learn about the benefits of the LVSYS web site platform.
Easy to use CMS
Blogs, online store, club management, event calendar, photo and video blog, and more
Affordable tools that scale with you as your business grows
A la carte modules allow you to choose what you need
Continually developing new and better tools to respond to your needs
Get online with LVSYS now!

Call (503) 837-6300 for a free consultation.