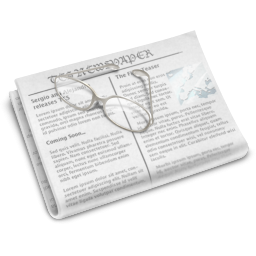 LVSYS Newsletter March 2013
Welcome to the debut of LVSYS' newsletter. Every month, we will present brief articles relevant to your LVSYS experience that includes a mix of developments in the platform; tips for using the software; industry happenings; and client highlights. Our goal is for you to find something that facilitates your LVSYS experience and enhances your website. We hope you enjoy this first issue and we welcome your feedback. We want the LVSYS newsletter to be an email you look forward to receiving.
Your Dedicated LVSYS Team
What's New at LVSYS
We've had a busy start to the New Year with ongoing platform developments and a growing base of clients. We're busy because we believe in providing the best possible tools to our clients by adding website enhancing and time-saving features on a regular basis. You strive to keep your website current and LVSYS strives to keep it easy by responding to your needs.
We've got some exciting new features coming online in 2013. Look for the following functions to be deployed during the year: Template Manager; Wine Club Management module; and an enhanced Dashboard that displays graphs and plots key metrics, so you can easily follow your site's activity.
Template Manager
Clients have asked for a way to create and manage their own templates and we've worked hard to create a template manager that has all the features you need, presented in an intuitive, drag and drop interface. We're pleased to announce that the Template Manager is available in all new websites we develop. Existing sites can be updated by request – the Template Manager is fully compatible with all sites and templates. Of course, we are happy to create and modify your templates for you – just ask!
Club Management
In addition to the Template Manager, we are also working on a club management module that will allow you to upload and integrate your customer contact information into your LVSYS platform. Club Management will give you the ability to create contact groups to differentiate payment or communication options. In addition, a club shipment module will offer enhanced payment options that allow you to store credit card information, batch process credit cards, and re-process failed transactions.

The Club Shipment module will be subject to additional charges, and is expected to deploy mid-2013, but the Customer Relationship Management module is available NOW and is free to LVSYS customers. If you haven't yet looked at the LVSYS CRM, please see the article below to learn more about how you can use LVSYS CRM features to track and respond to your visitors' activity on your website.
Dashboard
A new dashboard option is in the works that gives you the tools you need to customize your landing page with information that is important to you. Use widgets to display key metrics, such as the last 6 months of total sales; 20 most recent orders; newest contacts; most commented articles, and more. Our new dashboard allows you to personalize your CMS experience and help take the guess work out of your website management.

Stay tuned...
Using What You've Got (SEO, CRM)
We know you're busy and may not have to time to learn and use all of your website's modules and features, but if you can carve out a moment from your busy schedule, we suggest you read on to learn about LVSYS' Search Engine Optimization (SEO) and Customer Relation Management (CRM) features – functionality that can help improve both the effectiveness and efficiency of your website.
LVSYS SEO Features
Take control of your SEO (Search Engine Optimization). If you want to draw attention to your site, you need to pay attention to SEO and LVSYS has built in SEO features that help you get your website noticed. SEO describes techniques you use to help search engines find and rank your site higher than other sites, and we have the tools to implement those techniques.
SEO Audit presents your SEO eligible items and their tweakable attributes on one screen so you can optimize them in one place.
SEO Tracker offers a multi-level view of your keywords' performance, from a graphical overview to detailed reports, so you know what's really working.
Additional SEO related reports such as Referrer Traffic and Page Hits Reports use server-side statistics to help you understand who is visiting your site and how they got there.
We've created a quick, five page guide to our SEO features, including an overview of a helpful outside resource. The guide is here in our help pages: http://help.lvsys.com/help-reference. A comprehensive look at using LVSYS SEO tools is also found in our help pages under LVSYS SEO: http://help.lvsys.com.

If you'd rather have us handle your SEO, just call! Our SEO services are just a phone call away (additional charges apply).
LVSYS CRM Functionality
Did you know that LVSYS creates a Contact every time a visitor submits a form, places an order, or enters a comment on your website? Further, LVSYS stores your contacts' return visits so you can track their activities.

Although LVSYS's CRM boasts a strong core of automated features, the software gives you control by allowing you to manually add and edit contacts, and create custom groups. Perhaps you've posted a response form for an upcoming event and want to easily track respondents. Just create a custom group to attach to the form, so that all respondents are tagged in the group. You now have a ready email list and a way to track the group's future activity.

Curious? You can find your contacts in All Tasks > Contacts. To learn more about using our CRM features, see our help articles here: Contacts.
Online Help
Our online help pages debuted in the fall and thanks to your questions and feedback, they continue to grow and improve. If you haven't visited the help pages, you can reach them from your Admin Panel under the heading Quick Links to Start by clicking Online Help and Manuals. You can also reach the pages directly by going to http://help.lvsys.com. Use the menu bar on the left to find the help category you need or type an item in the Search box.
If you aren't finding what you need in our help pages, contact us at help@lvsys.com - we're here to help you get the answers you need.
Not an LVSYS Client yet?
Visit us to learn about the benefits of the LVSYS web site platform.
Easy to use CMS
Blogs, online store, club management, event calendar, photo and video blog, and more
Affordable tools that scale with you as your business grows
A la carte modules allow you to choose what you need
Continually developing new and better tools to respond to your needs
Get online with LVSYS now!

Call (503) 837-6300 for a free consultation.