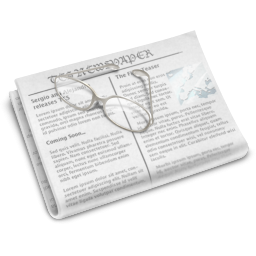 Moving to the cloud, New features, and Support videos on the way
LVSYS Newsletter - May, 2013
We've got some new developments in the platform to share with you this month. Read on to learn about some new features that we think will facilitate your LVSYS experience and enhance your website. As always, we hope you enjoy this issue and welcome your feedback.
Your Dedicated LVSYS Team
LVSYS is Moving to the Cloud
We've been moving the LVSYS platform to the Amazon Cloud because it provides the infrastructure and scalability that allows us to offer you enhanced service and features. What does our move to the cloud mean for you?
Email – Amazon's email server platform provides better email delivery that can easily grow with your business.
Bandwidth – Amazon's massive and reliable resources allow our sites to select higher bandwidth consumption plans (please contact us for rates).
Speed – Speedier loading and interactions – just a faster experience for everyone.
Disk Consumption Plans – Again, Amazon's massive and reliable resources serve up opportunity and value to our clients. Sites can select higher disk consumption plans (please contact us for rates).
CPU Consumption Plans – Our clients can select higher CPU consumption plans through the use of dedicated servers (please contact us for rates).
More – Leveraging Amazon's extensive resources allows us to offer additional system features. Stay tuned.

New Feature - Profile Info
Use Profile Info to store your most basic and vital information in one place, and then use it via short code throughout your website. Store your company name, address, contact info and other boilerplate text items in Profile Info. Whenever you want to use the information in a text field, just reference it with some quick keystrokes of short code.
It's easy and documented in our help files, so you can begin to use it right now with confidence. Here are links to the help files to get you started:
Show Your Customers How Close You Are
Let your customers know just how close they are, geographically, to your product, store, event, or attraction with our enhanced article search feature.
The LVSYS platform is now able to present articles of a defined category in order of geographical proximity. Some possible uses are store locators, nearby events, or nearby tourist attractions.
It's simple to set up and so easy to show your customers just how close you are. Please contact us to get started.


Support Videos Coming - Turn Up Your Speakers
Get ready to turn up your speakers. We've got training videos in the works that show you how to use some of our features. We know you're busy, so our videos are succinct and run approximately 3 – 7 minutes per video. You'll find them on our Help pages, and don't worry, we'll let you know when they're available.
Not an LVSYS Client yet?
Visit us to learn about the benefits of the LVSYS web site platform.
Easy to use CMS
Blogs, online store, club management, event calendar, photo and video blog, and more
Affordable tools that scale with you as your business grows
A la carte modules allow you to choose what you need
Continually developing new and better tools to respond to your needs
Get online with LVSYS now!

Call (503) 837-6300 for a free consultation.