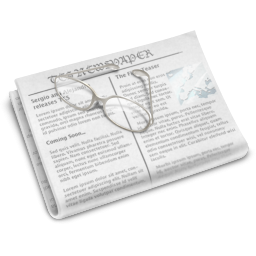 Multiple Edit & New eCommerce Features
LVSYS Newsletter - November 2014
What's New at LVSYS
We have completed new training articles to walk you through features like Multiple Edit, Live Desktop/POS and Club Shipments. You can also learn how to add and manage Product Attributes in the eCommerce module.
Multiple Edit - Now you can quickly make the same edits to a group of items in list view by selecting them and using Multiple Edit. This new feature is perfect for activating articles or assigning a shipping rule to multiple products. For more information, see http://help.lvsys.com/training-general-using-multiple-edit.
Quickbooks - Save time and eliminate errors by downloading sales transactions directly into your Quickbooks company files using Live Desktop. You will need to have the Quickbooks feature added to your account first, so please contact us. After you download the latest version of Live Desktop from http://help.lvsys.com, open your Quickbooks file and follow the instructions at http://help.lvsys.com/training-ecommerce-live-desktop.
Club Shipments - Do you want to manage club members and their payment information so you can make periodic shipments to them? Our Club System feature makes the process fast and easy when you use Live Desktop. See http://help.lvsys.com/training-ecommerce-club-shipments to get started.
Attributes - Product Attributes make inventory management and integration with Quickbooks' sales and inventory features simple. You can create a product, clone it and differentiate each variation of the product by assigning Attributes and a unique SKU. When you assign these variations to a unique product group, backend management is a snap! See http://help.lvsys.com/training-ecommerce-attributes
Make your website mobile responsive. Encourage visitors to linger at your website by enhancing the experience when they use a mobile device or tablet. There is still plenty of time to make your site mobile responsive before the holiday shopping season kicks into gear. Contact us today to make your content adjustments. Costs start at just $200!
Not an LVSYS Client yet?
Visit us to learn about the benefits of the LVSYS web site platform.
Easy to use CMS
Blogs, online store, club management, event calendar, photo and video blog, and more
Affordable toolsscale with you as your business grows
A la carte modules allow you to choose what you need
Continually developing new and better tools to respond to your needs
Get online with LVSYS now!
Contact us or call (503) 837-6300 for a free consultation.