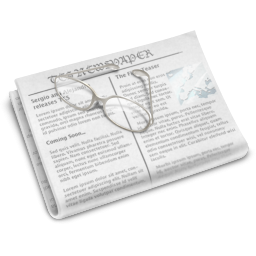 The LVSYS Loop: No Abandoned Carts for the Holidays
There are new eCommerce features available for you just in time for the upcoming holiday season!
Abandoned Carts: Abandoned carts are the bane of every ecommerce site. While it's up to you to prevent abandoned carts on your website, we have some new widgets to help you monitor and track your carts and conversion rates.
The first is the Shopping Cart Conversions widget. It tracks your total amount of abandoned carts and orders, with the abandoned and conversion rates.
The second widget takes these statistics to the next level by giving you a daily breakdown of rates over a period of 30 or 90 days.
Keep track of all changes made to your website by subscribing to a daily changelog email which will show you all the modifications that were made. This will come in handy when you need to keep a close eye on your website and have multiple admin editors.
Don't hesitate to call (503-966-3237) or email (help@lvsys.com ) us if you have any questions!
Web Design Tips
Before you publish a new article, make sure it's not missing crucial elements to convert visitors: Every page needs some sort of Call-to-Action or Offer to push a visitor through the sales funnel.
Do this by linking text or adding a button. Articles need to be easy to read, so include visual content like infographics to break up big blocks of copy. How are you capturing visitors' information? Place at least one form on your page to learn more about potential leads.
Always preview a new article or page before you publish. It gives you a chance to check for any mistakes and be sure you're happy with it
before it goes live.
Need WordPress work?
Are you dealing with a slow or buggy WordPress installation? Let our experts help you! They can incorporate your themes and implement updates for you. Our data center is optimized for WordPress hosting.
Enjoy the same benefits of the LVSYS CMS hosting (dual daily backups, alerts, monitoring and uptime) with your WordPress site.