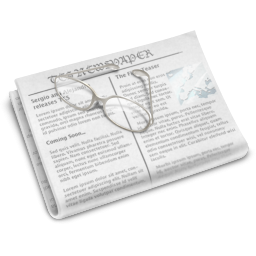 Widgets and Enhanced CMS Filters are here - Mobile POS coming
LVSYS Newsletter - November, 2013
Widgets are Here!
Increase your productivity by displaying the data you need on your admin home page. View at-a-glance sales figures; recent contact and comment activity; twelve month membership figures and so much more - right on your admin screen. So, go ahead, click the Try It button and give your productivity a boost.
Learn how to get started here...
Filters for Your CMS Views
Got a filter you run over and over in the CMS on customers... orders...article modifiations...? Our filtering tool allows you to easily save and modify your filters so all you need to do is click once.

Click here to to learn more...
Mobile POS Coming
Payments on the go are on their way. We are designing a POS version of the CMS that will allow you to connect to your LVSYS shopping cart by swiping a payment card on a browser-enabled device. Use it at the kiosk, convention, or wherever you've got your approved scanning device*.
*Mobile devices are subject to swiping restrictions.
Not an LVSYS Client yet?
Visit us to learn about the benefits of the LVSYS web site platform.
Easy to use CMS
Blogs, online store, club management, event calendar, photo and video blog, and more
Affordable tools that scale with you as your business grows
A la carte modules allow you to choose what you need
Continually developing new and better tools to respond to your needs
Get online with LVSYS now!

Call (503) 837-6300 for a free consultation.