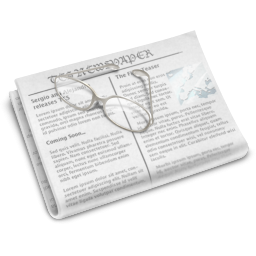 Quickbooks Import - Filtering Options - Content Update
LVSYS Newsletter - October 2014
What's New at LVSYS
The Quickbooks import feature is now available through Live Desktop. We've also made it easy to create custom reports when you filter items in list view. Learn about the new Preview and Sales report buttons and our Content Update request form too.
Quickbooks - Export your sales transactions from Live Desktop directly into your Quickbooks company file. First download the latest version of Live Desktop from http://help.lvsys.com. After you log in, if the new Quickbooks item is enabled for your account, open the Quickbooks company file on your computer and follow the instructions to export your processed sales into Quickbooks. Want to add this feature? Please contact us.
List filtering Improvements - Save as many filtered lists as you like with the columns arranged in the order you prefer. From any list view, select the column list and check the ones you want to display. Use the Drag and Drop feature to re-order them. When you save the fliter, the columns will also be saved.
Content Update Form - Need some help with content updates on your website? Visit http://lvsys.com/submit-content to submit your requests and our team will make the updates for you. If content updates are frequent and many, you may want to consider a monthly content retainer. Otherwise, charges will be applied to your account depending on urgency. Please contact us if you have questions.
Preview Button - When you create new articles, products, events or forms, a new feature makes it easy to check your progress. Click Preview at any time, you don't need to save first or make the item active, and you can see how the item will look on the live site. An orange bar across the top indicates it is a preview screen. Simply close the tab and return to the edit screen to make changes.
Sales Report Button - It's easy to view sales results from the eCommerce order list screen. Click the Sales Report button and select from the date range choices in the drop down menu. You can also designate a specific time period. Run Report will display the report or you can Email Report to send it to either your admin email address or someplace else.
Do you have a mobile responsive website? Fall travel is here & holiday shopping is coming soon. A mobile responsive website invites visitors to browse your site easily from a mobile device or tablet. Contact us today to make your content adjustments. Costs start at just $200!
Not an LVSYS Client yet?
Visit us to learn about the benefits of the LVSYS web site platform.
Easy to use CMS
Blogs, online store, club management, event calendar, photo and video blog, and more
Affordable tools that scale with you as your business grows
A la carte modules allow you to choose what you need
Continually developing new and better tools to respond to your needs
Get online with LVSYS now!
Click the button below or call (503) 837-6300 for a free consultation.