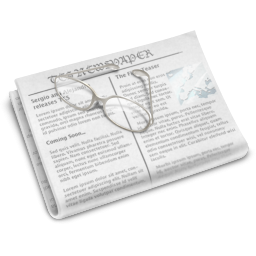 Faster Navigation - Cloud Drive Storage
LVSYS Newsletter - October 2015
What's New at LVSYS
=================
Faster Servers – At LVSYS we are constantly improving our data center. We recently doubled the efficiency of our disk drives to speed up navigation on your website and perform all operations faster.
=================
Cloud Drive– Another enhancement is the addition of Cloud Drive Storage. Audio and video files can eat up your storage, but now you can now upload video, audio, pdf files or other documents, each up to 100 MB in size, to the Cloud Drive for a nominal additional charge. You can preview your audio and video files from the Cloud Drive List. Your visitors will appreciate the fast, uninterrupted playback of these uploaded files.
=================
Redirect URL in Forms – When a visitor to your website successfully completes a form, you can redirect them to a specific URL. Enter the URL under the Delivery tab for the form. If you are not familiar with Forms, see the training articles at help.lvsys.com/training-forms-intro
=================
New Upload Buttons – We have added additional buttons for uploading files in the File Management section of the CMS. The button is located right above the list of images, documents, etc.
=================
Check out our newly redesigned Website – Our LVSYS.com website has a new look and is packed with information about all of the packages and features we offer. Please take a moment to check it out!
=================
Learn some new skills and master your CMS. Schedule a personalized training for you and your staff (up to three people for the same rate) and make your website hum! We will review important features of the CMS and modules you are using, while also introducing new features and improvements. The hourly rate for training is $100, with a one hour minimum session.
****************************************************
Not an LVSYS Client yet?
Visit us to learn about the benefits of the LVSYS web site platform.
Easy to use CMS
Blogs, online store, club management, event calendar, photo and video blog, and more
Affordable toolsscale with you as your business grows
A la carte modules allow you to choose what you need
Continually developing new and better tools to respond to your needs
Get online with LVSYS now!
Contact us or call (503) 837-6300 for a free consultation.