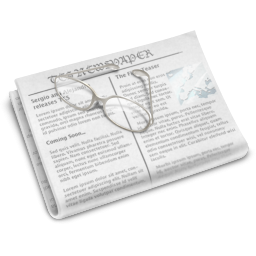 The LVSYS Loop | October 2016
What's new
The top menu was redesigned in our newest upgrade to make it easier to use:
Responsive design for the CMS
Smaller buttons
When editing an article, the top toolbar now sticks at the top of your window as you scroll down. Gone are the days of scrolling up to save changes.
Wherever you are on the page will be automatically remembered when you click "save." When the page reloads, you'll be right where you left off! This is helpful when making and verifying small touch ups.
Log in to the backend faster than ever with our updated login page!
If you have any questions, send us at email at: help@lvsys.com Web Design Tips Less is more. Whether you're creating a new article or update an existing one, remember the following rules:
Use a clear headline
Use relevant images
Limit articles to 500 words
Limit paragraphs to 5 lines
Use bullet points and numbered lists when listing items
Avoid changing the color of text
Use the sub headings (h2, h3) to separate and identify different sections
When hyperlinking within your site, use relative urls. This means, instead of placing the whole url in the Link URL box, simply type the last part of the url (contact) into the box.
When uploading images, make sure they're sized appropriately to fit the template you're using. If you don't know exactly what the image size should be, it's better to upload images on the larger side and the template engine will size it down. If your image is too small to fit the template requirement it will suffer pixelation and appear blurry or grainy
Make sure fonts are legible. Script fonts, while beautiful, may be harder to read on your website. Sticking with larger and simple fonts will make your content easy to read.