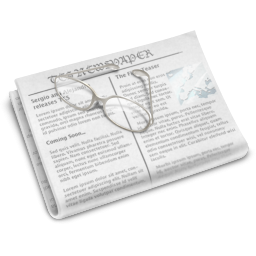 FTP, Volume Discounts, shopping carts, circulation and new features
LVSYS Newsletter - September, 2013
Circulation System Up and Running for Newspapers
Give your customers the option to purchase online and print subscriptions directly from your website with our new circulation features. New product types allow you to create subscription, paywall, or subscription & paywall options, so customers can select the subscription type that best suits their needs. Online subscribers can gain immediate access to your online content after checking out, and automated email reminders ensure your customers know when their expiration dates are drawing near, so they can easily renew.
FTP Access Now Available
You can now access photos, documents and templates through FTP. You first need to enable access for users in
All Tasks>My Account>Users by checking the FTP Access field.
Access is lmited to:
Photos
Documents
CSS scripts (All Tasks > Web Site > Styles)
Html Scripts (All Tasks > Html > Scripts)
Templates (old and new)
Additionally, uploads and downloads are limited to 10 MB.
Need a Shopping Cart?
If you need a shopping cart, LVSYS has got you covered. Use our easy to deploy, reasonably-priced solutions for your new or existing website. A modest, upfront fee (usually around $200), and small, monthly payments are all you need to open your doors to online shoppers. If your site is hosted elsewhere - no problem! We can set up a cart on a sub-domain and have you ready for business in no time. Contact us at (503) 468-4880 or sales@lvsys.com to get started.
Volume Discounts Extended to Multi-product Orders
Offer your customers volume discounts when they mix and match a case of products. We've extended the functionality of e-Commerce discounts so you can offer customer discounts on mixed cases. To learn more about creating discounts, see our help article: http://help.lvsys.com/doc-ecomm-create-purchase-discounts
Free Shipping on Orders
Use one global setting to provide free shipping on purchase totals that meet a minimum of your choosing. Learn how in our help file here: http://help.lvsys.com/doc-ecomm-create-free-shipping
What's Coming at LVSYS
Task Reminders
Can't remember when that article should be updated or when you should remove a discount? Send an email to yourself to jog your memory with our soon to be released task reminders. Problem solved.
Secure Your Edits
We''re rolling out a locking mechanism that prevents admins from inadvertently overwriting each other's work. Stay tuned..
Enhance Your Productivity with Chat
Collaborate with other admins about website developments within the CMS. We're developing a messaging system that allows communication about your website right where the work happens - in the CMS.
Not an LVSYS Client yet?
Visit us to learn about the benefits of the LVSYS web site platform.
Easy to use CMS
Blogs, online store, club management, event calendar, photo and video blog, and more
Affordable tools that scale with you as your business grows
A la carte modules allow you to choose what you need
Continually developing new and better tools to respond to your needs
Get online with LVSYS now!

Call (503) 837-6300 for a free consultation.