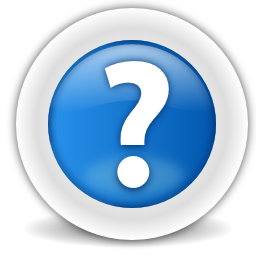 Make your website more usable on a phone by implementing these simple steps
Mobile phones, tablets, ipads - all are devices that make life hard for web masters, but are so important for increasing the use of your website. Responsive Design, a process by which we determine how fonts, custom layouts and other rich functionality will work on a device by device basis, is complex.
This article does not explore implementing Responsive Design: that will be the focus of another series of articles. Instead, we focus on the simple changes that will help your website work better on a phone.
Here are some simple steps that anyone can implement to instantly make a site more mobile-friendly.
Turn phone numbers into active "dial" links
Easiest step of all. Turn all those phone numbers into dial links.
It's easy. Make the number a hyperlink and then set the url to the phone number like this:
tel:5034684890 
Example: call LVSYS Web Design at 503 468 4880
Convert addresses into active "Google Address" links
Sure, Google isn't the only mapping company, but it's one of the best, and it works seamlessly on Android-based devices, and incredibly well on all desktop web browsers.
To use, go to Google Maps and enter the full addresss (street number, city and zip code) in the Google Map address bar. Click the "chain" icon, which is usually found on the left side, to create a link to the map. Check the "short url" checkbox, which yields something like this:
http://goo.gl/maps/Jc5d9
Finally, paste the short url on your site to make your address a hyperlink, and set it to open in a new window (target="_blank").
Example: driving directions to 351 NE Ford, McMinnville, OR 97128
Avoid "drop down" or "pull down" menus
This is obviously a subject of personal preference. Some of our clients want pull down menus to organize their content, which is understandable; however, pull down menus simply don't work well on mobile browsers. Turning them off makes your site instantly more usable on mobile phones.
"But, we need all these links on our menu," you say. The solution? Use the footer area of your site to add the extra links you must have. Believe us, this will make your site much more navigable, and will force you to consolidate your content, which will, in turn, make for a better user experience.
Don't use Flash components or movies
This one's easy - mobile browsers turn off Flash by default.
We've always advocated against the use of Flash components because search engines can't read their content.
Mobile devices further marginalize Flash because its use has been proven to drain device batteries. As a result, the majority of mobile browsers turn Flash off by default.
Youtube, Vimeo, and others use Flash for displaying movies, but that has been driven mainly by the need to bridge the missing video playing capability of web browsers. With the wider acceptance of HTML5 and native support for video and custom canvas, the need for Flash is vanishing, and these video sites have begun to default to HTML5 components, falling back to Flash only when HTML5 isn't available.
See... if the industry is moving away from Flash, so should you.
That being said, Flash provides important functionality, such as better photo uploads, drag and drop actions from desktop to browser, online games, etc., and will thus continue to be with us for a long time. Our admin panel relies on Flash, but your public-facing website probably does not need it, or at least shouldn't need it to display important information.
Implement a Mobile Website.
Why? Because nothing replaces the great user experience of a mobile aware template where "pinch and zoom" is not required to read content. While some mobile browsers try to improve the user experience, a full desktop website viewed over a mobile device often delivers a substandard user experience, driving away potential customers.
All in all, a mobile website is nothing else than your same website with a different skin, it will present the same content within a set of templates specifically designed for phone displays.We can deploy a one time template that will take care fo this for you.
Many prospects and customers will look up your mobile website, for any of these reasons:
look up your address
call you
show someone a product you have (online stores)
read a story (blogs, newspapers, magazines)
look up a directory info (member listings)
find a local event (calendars)
read your menu (restaurants and take-out places)
see some photos
consume other content
Let us help you. Deploying a mobile web template is inexpensive and will have a positive impact on your sales.
No time? Overwhelmed? Want LVSYS to fix your mobile web site?
Not a problem. Contact us and let us fix your site so it works better as a mobile web site.