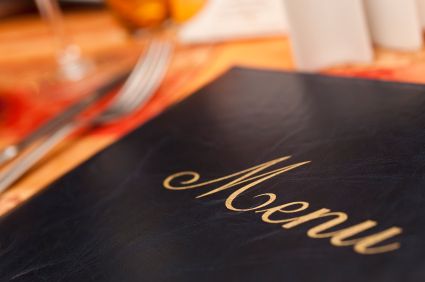 The right restaurant website makes the difference
You work hard to make your restaurant great. But is your website pulling its weight to help your business succeed?
We're LVSYS, a locally-based web design firm specialized in creating effective, affordable restaurant websites that serve up more customers and more business.
Our sites are made to order for your specific operation, delivering the right online tools to help your business grow.
Features of Interest
Online ordering, secure processing
Online reservations
Complete social media integration
Mobile website compatibility
24/7 reputation alerts
Easily update your website
Promote events
Feature News and Blogs
Photo Galleries
And more... see our full feature list
Publish your menu and your phone numbers
At a minimum, your website should publish its menu and its phone numbers. Research proves that hosting menus and contact information on a website increases restaurant lookup and orders.
Take online orders and increase curb side pickup
By processing online orders, you will increase curb side pickup which is a profitable activity for all restaurants.
Our online menu tool is very easy to manage and can be updated in seconds.
Monitor the reviews your customers are posting on common review sites
Our system comes with 24/7 review alerts. You receive an email each time a review is posted about your restaurant on Yelp, TripAdvisor, and Google reviews, which are the most trusted review sites. If you want to add another review site, let us know and we'll add it in.
Monitoring your reviews will help you better react and manage your business.
10 things we do on your website to make it successful
Clean web design.


Customers associate clean web design with quality food.


Large font.


Larger text is easier to read, especially for an older audience.


Accessible content.


Your hours, your phone number, your location and your menu must be clearly visible on the home page and remain accessible across the site.


Be mobile friendly.


Consumers use their mobile phones to look up business locations, phone numbers and menus.
Make sure your website shows your phone number, a map and your menu on the first page.


Take online orders.


Let customers order, reserve or even inquire for catering directly from your website. Convenience is key.

Make your menu visually appealing.


Showing professional food photos next to each menu item will increase online orders and restaurant traffic.


Use photography.


Customers want to see what it's like inside. Beautiful photography of the inside of your restaurant, patios, and outside views will be associated to a great dining experience.


Testimonials


Customers DO read testimonials. Showing testimonials will increase the value of your restaurant in the consumer's eye.


Ratings and press mentions.


Press reviews, ratings and affiliations convey the feeling of trust. Consumers rely on this information to compare your restaurant to your competitors. Let them know you're worth it!


Collect feedback


Customers who have had a bad experience are likely to tell 10 people. Let them give you feedback so that you can react.